Simple Happy Birthday Wishes: Are you looking for some birthday wishes which are simple but beautifully written? Not every wish needs to be sugar coated, some birthday wishes should be nice and apt. You might have to wish a friend, acquaintance or a relative. This page is all about Simple Birthday Wishes where you will find some elegant and decent collection which on a click of a finger you can select and send to anybody you want.
What matters the most are those perfect words, because they hit directly to the heart. You can send heartfelt wishes to anybody but not everyone will appreciate but if the wish is simple yet wonderful, people will still be happy and satisfied by receiving your birthday wish. Our creative collection will not disappoint anybody. 
       Simple Happy Birthday Wishes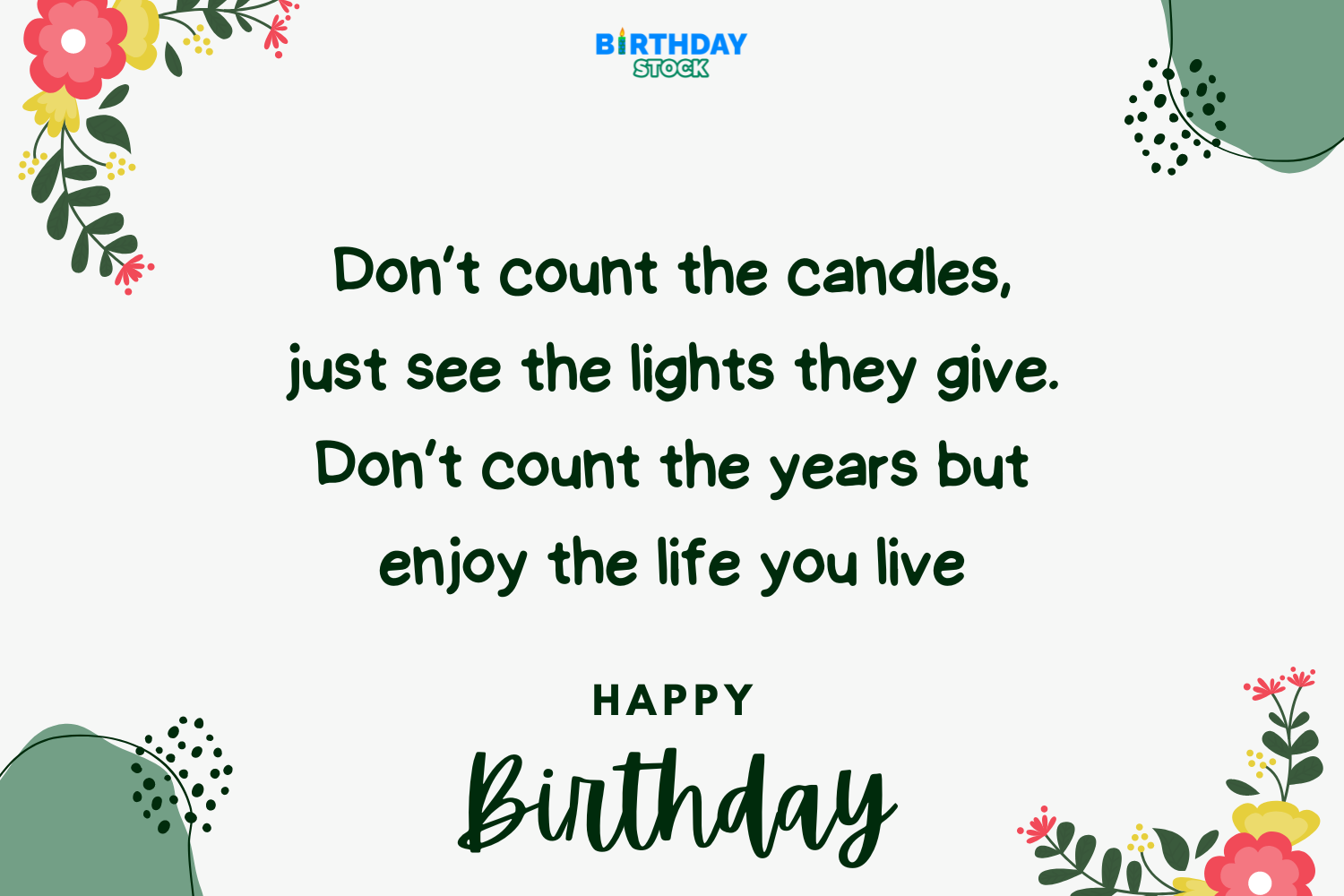 1. Today is your birthday and I wish you a long, healthy, and happy life. Have a grand birthday celebration.
2. I pray that your birthday is full of colors, happiness, and laughter. Sending many good wishes to you on your special day.
3. Wishing you a beautiful day and a great year ahead full of good luck. You deserve the best and thanks a lot for being an amazing friend. Happy birthday!
4. Warmest wishes to you on your birthday. May all of your wishes come true and have lots of fun. Wishing you a joyful birthday!
5. Congratulations on your special day and May God always fulfill all your dreams and wishes. Keep smiling and have an awesome birthday.
6. May God shower blessings on you forever and fulfill all your dreams. Sending my warmest wishes for your birthday and praying for your long life.
7. Birthdays are a fresh beginning and I wish all your days be amazing. Wishing you many blessings for the year ahead and a very happy birthday.
8. Congratulations on your special day! May your birthday be sprinkled with lots of happiness, laughter, sweets, and cakes.
9. May you accomplish all of your dreams and wish you all the best for the upcoming year! I hope you have a remarkable birthday!
10. Many congratulations on your birthday and may you have a delightful year ahead! Cheers to you today and have a great birthday party!
11. I wish you success and many more birthdays to bring you delight. Sending a bouquet of happiness your way. Wish you a very happy birthday!
12. On your birthday enjoy a big slice of cake and may your heart be filled with joy. Wishing you all the best and have a spectacular birthday.
13. Wishing you a meaningful celebration on your special day! Enjoy your birthday to the fullest and keep smiling.
14. May your life becomes full of cheerfulness and prosperity. Count your blessings and have a great birthday celebration. Enjoy it to the fullest.
15. I hope you have a fantastic year ahead and this birthday brings lots of happiness to your life. May God bless you and keep shining bright always.
16. I wish you all the great things and live life to the fullest this coming year. May you have the best birthday ever. Happy birthday!
Also See: 
Shortest Birthday wishes for girlfriend
Easy to send Simple Happy Birthday Wishes
17. May sunshine and happiness fill your birthday and the whole year through. I wish you many more happy and fantastic birthdays!
18. Birthday comes only once a year, so enjoy it to the fullest. Hope for prosperity in all your life. Wishing you the happiest Birthday!
19. Many Many Happy Returns of the day my friend. May you always keep spreading happiness and your special day loaded with lots of happiness.
20. You are an amazing soul I ever know. You deserve all the cheerfulness in the world and may God bless you with lots of success. Sending warm wishes on your birthday.
21. I wish you all the best for your life. A very Happy Birthday to you. May you fulfill all your dreams. 
22. Many Happy returns of the day dear. You are an amazing person in the whole wide world. May you achieve everything you have been waiting for. Stay blessed and have a blast!
23. Wish you a birthday where good things are on their way. Blow the candles and get a blessing. God bless you!
24. Happy Birthday to you. I am grateful for your presence. Have a charming life ahead. 
25. As the flowers spread their essence all around, may you spread your prestigious knowledge and your great personality all around. A very Happy Birthday to you! God bless you with many more years of happiness and prosperity. 
26. A very Happy birthday to you. May you live a thousand years and those years be filled with millions of happiness. Wish you good luck!
27. Wish you a warm birthday dear. Hope you learn to deal with all the low times and may you start growing your life steadily. Stay blessed!
28. Many many Happy returns of the day to you. You are always in my prayers and well wishers. Have a healthy life ahead!
29. On your special and adventurous day, I wish you a birthday which consists of extra 32 teeth because you are going to laugh so hard that I am afraid you might lose your teeth. Happiest Birthday to you!
30. May this birthday be a wonderful start for your upcoming achievements. May you grow unstoppable and all your dreams get fulfilled soon. Happy birthday to you! 
A day to remember someone with love and giving your warm wishes is like an honor. Why worry when you can pick any wish from here! Be it a relative or anyone to whom you want to wish and make their day a special one, this is the site for you. Short and crisp birthday wishes are the best way to simply convey your message to them. In the 21st century, where people are engaged in their tasks and still want to wish someone on their birthday is a thing to focus on.
We are here to give solutions to your problem of choosing a simple and graceful Birthday Wish for someone. These days people appreciate even a message from you because calling someone seems to be a hard job in the busy and occupied schedule. From personalized messages to a normal message, we have it all under the same shed of collection. 
As the times have changed, people have become slightly complacent in their relationships and everyone out there believes in the formality. Although, birthdays are special occasions when everyone wants to make them feel as if they hold a value in life. But there are still many relationships where people prefer to wish in a subtle way and not in much fancy style. To reach the level of satisfaction, we have assortments of wishes here. Choose and send to all those whom you are willing to wish a happy birthday.